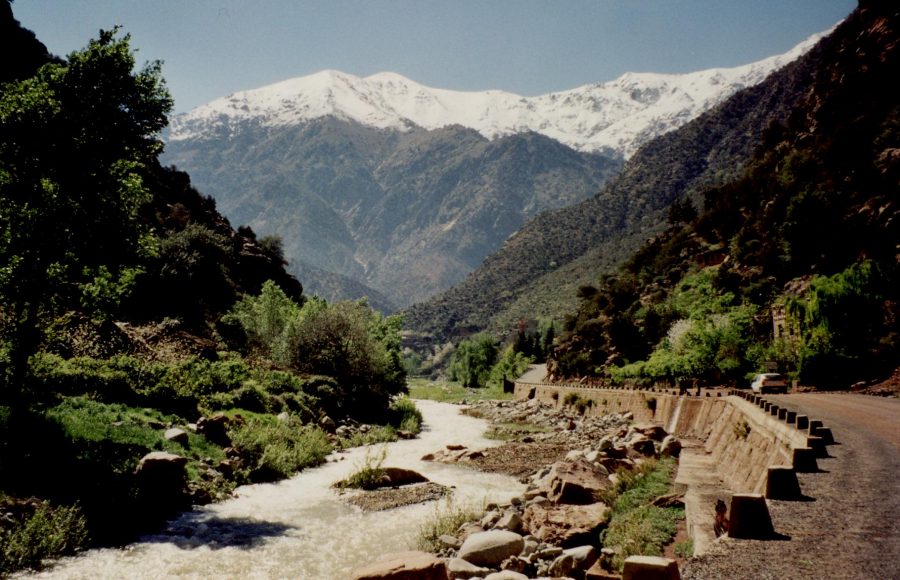 Distance -
30 km of Marrakech
Ourika Valley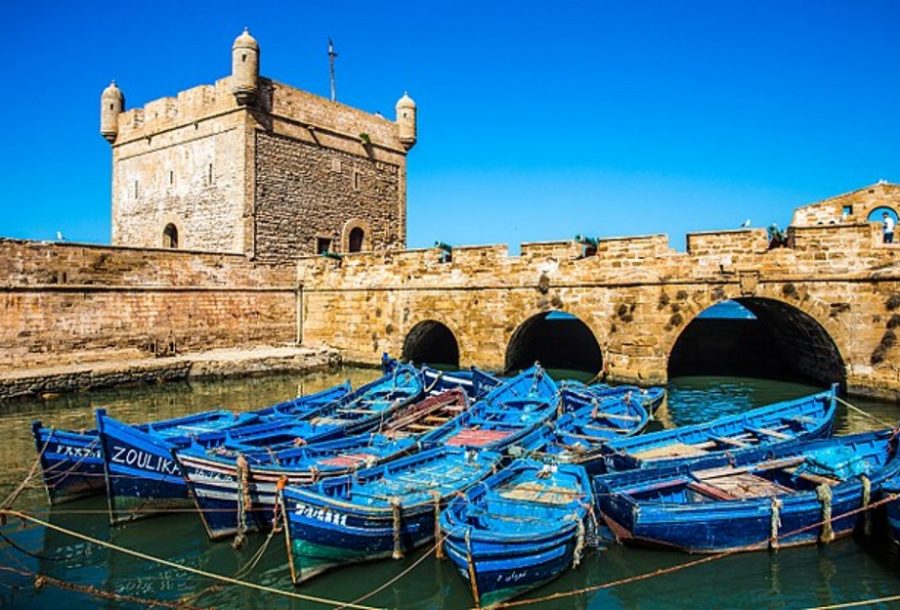 Distance -
191 km of Marrakech
Essaouira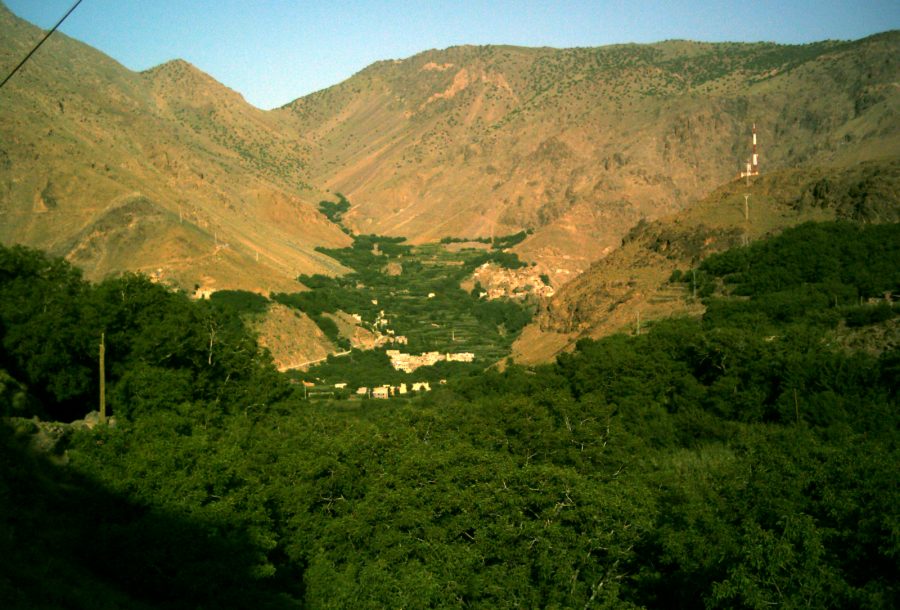 Distance -
91 km of Marrakech
Imlil / Mount Toubkal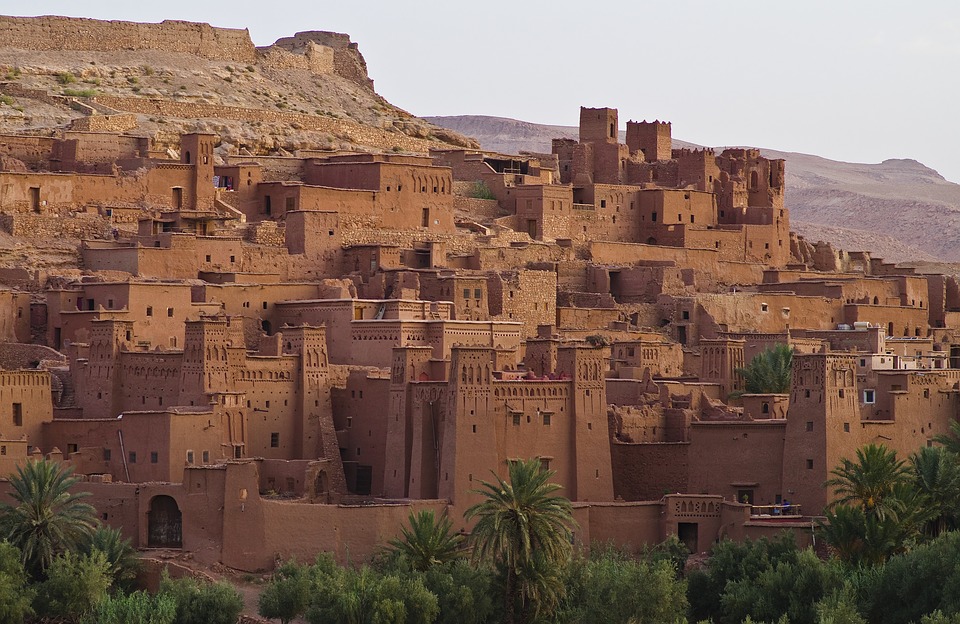 Distance -
183 km of Marrakech
Ait Ben Haddou/ Ouarzazate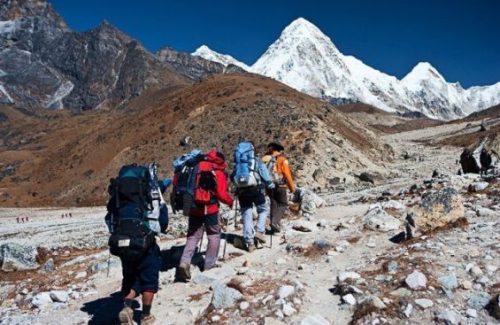 Distance -
50 km of Marrakech
Visit of the Atlas without walking
Ourika Valley
30 km from Marrakech, the road enters a green valley that extends for 32 km, while rising to altitude.
You will discover picturesque Berber villages that are on the mountainside, overlooking the stream. The road ends in Setti-Fatma, a village stage in the middle of the hundred-year-old walnut trees, after having climbed one or more of the 7 waterfalls, you can enjoy a delicious tajine. 
The first is a 20-minute walk along mountain paths along the river. The others are more difficult to access but possible….
Prices :
2 people, 30 euros pp
3 to 4 people, 28 euros pp
5 to 8 people, 25 euros pp
Imlil / Mount Toubkal
About an hour from Marrakech, after crossing the gorges of Moulay Ibrahim, you will discover the village of Asni, nestled in the olive and almond trees.
You will then take a 17-kilometer long track that will take you to Imlil, a remote village nestled in beautiful gorges, at the foot of Mount Toubkal (4167 m), the highest peak in North Africa. . A guide will be waiting for you and will accompany you for 1h15 of walking in the mountain.
Déjeuner dans la maison de votre guide Berbère avec une superbe vue sur la vallée. Retour par la route du plateau du Kik dans le cadre fantastique de l'Atlas.
Prices :
Lunch at the guide, 150 Dirhams pp to pay to the Guide.
Transportation that will be on your bill of stay at the riad.
2 personnes, 35 Euros pp
3 à 4 personnes, 30 Euros pp
5 à 8 personnes 25 Euros pp
Départ réception du Riad à 9 h 30 retour vers 17 h.
Walking shoes needed. Good physical condition because 1h15 walk. Option to ride on mules possible if difficulties to walk 1h.​
Essaouira
After 2h30 of road, in an exceptional site at the edge of the Atlantic, on a rocky peninsula defying the waves, stands Essaouira. Fortified city by Vauban, ancient Portuguese city which surprises by its singular architecture, its houses with blue shutters, crenellated fortifications and guns pointing to the ocean. The city was known until the eighteenth century under the name of Mogador.
After the return of multicolored fishing boats, you can attend the auction, before enjoying fish, squid or shells … Coup de foudre ensured in this very quiet city. You will also enjoy visiting one of the women's associations that produce Argan oil.
Prices :
2 persons, 60 Euros return, Other option is by bus with departure every 2 hours. In this case, you must buy the ticket before departure (about 12 euros pp per trip).
3 to 4 people, 32 euros pp Round trip
From 5 to 8 people, 30 euros pp Round trip
Departure from the riad at 8am after your breakfast, return around 19h.
Ait Ben Haddou/ Ouarzazate
The Kasbah of Ait Ben Haddou, a rare pearl of Morocco classified as World Heritage by UNESCO, is located 176 km from Marrakech.
The day is rich in discoveries with the crossing of the Tichka pass (2260 m), and its multiple landscapes.
The city of Ouarzazate is the hub for visiting the great south, it is known for its movie studios, where many movies are shot each year .. The trip lasts a minimum of 3 hours.
Prices :
2 people, 60 euros pp / otherwise provide buses by Supratours.
3 to 4 people, 32 Euros pp
5 to 8 people, 26 Euros pp.
 Tour without walking
Visit the Atlas without the need to walk …
Option 1 – Transfer by mini bus to the mountain, lunch of your choice, Passage by plane Kik and return to the lake of Marrakech.
Option 2 – Ourika Valley
Departure at 10am from the Riad back to 16h.
Prices :
2 people, 35 Euros pp,
3 to 4 people, 30 euros pp